Mrs Preston- Nursery
Welcome to our Nursery class page. Our teacher is called Mrs Preston and we have a fantastic assistant called Yvonne. This year we have 26 children in our class. We have 17 girls and 9 boys.
We are part of the Primary School but we have our very own classroom around the back of the main school building. Nursery is the best place to be and we grow and learn together at our own pace.
We look forward to learning lots of new things this year and also make lots of new friends.
Keep checking our class page to find out what exciting things we have been doing each term.
Stay safe everyone :)
Nursery star of the week!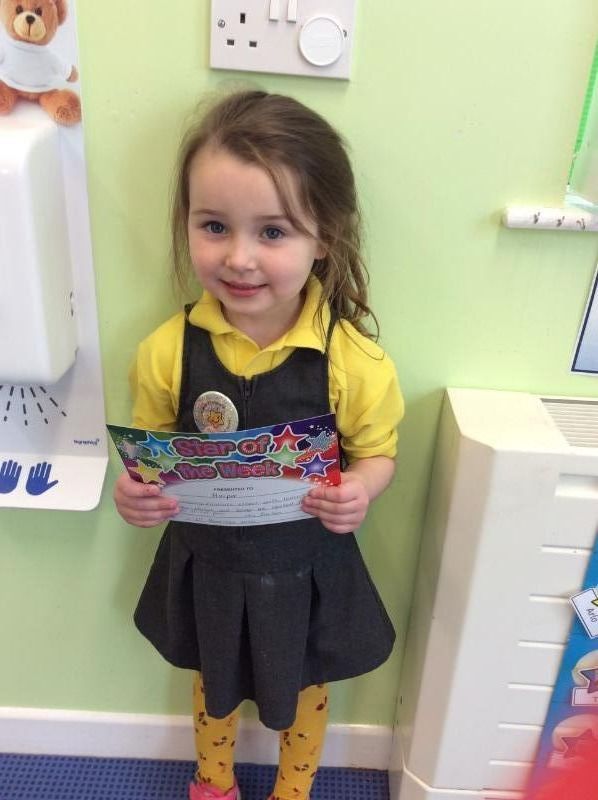 Friday 6th November 2020
Friday 13th November 2020
Friday 20th November 2020
Look what we have been getting up to!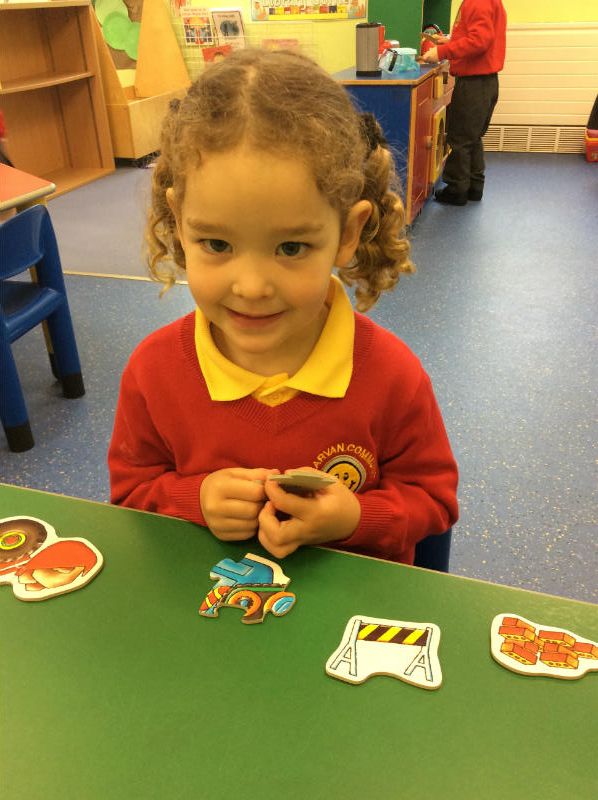 Would you like to meet our class?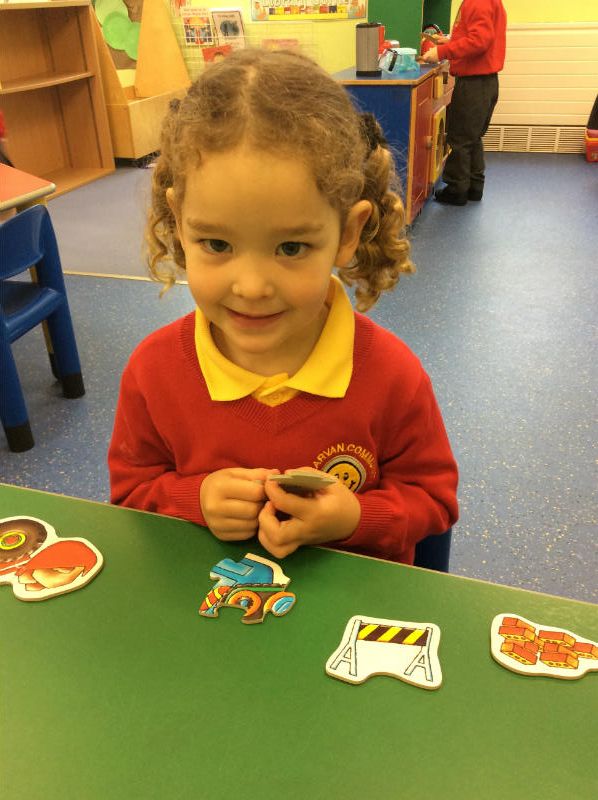 World Kindness Day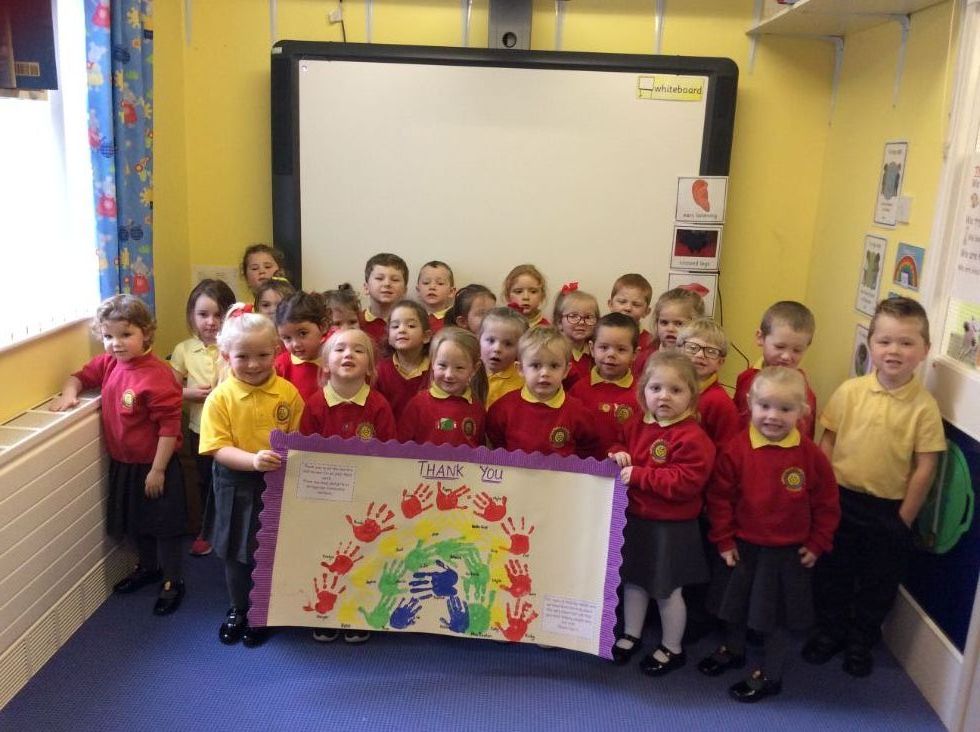 On Friday 13th November, it was World Kindness Day. We decided that we would make a rainbow with all of our handprints that we could send to our local hospital, Altnagelvin Hospital. The doctors and nurses and NHS staff have worked tirelessly over the past months and we would just like a say a massive thank you to each of them.
One of our parents, Jill Milligan is a nurse on Ward 44/CCU so we asked if she would take our rainbow and give it to the staff on her ward. She has put it pride of place on their rainbow wall and has passed on thanks from all the staff on this ward and how it brightens up the wall so much.
We want to say a massive thank you to each NHS staff worker from all of the boys and girls in our class. YOU ARE THE BEST!! Stay safe :)
Odd Sock Day for Anti-Bullying Week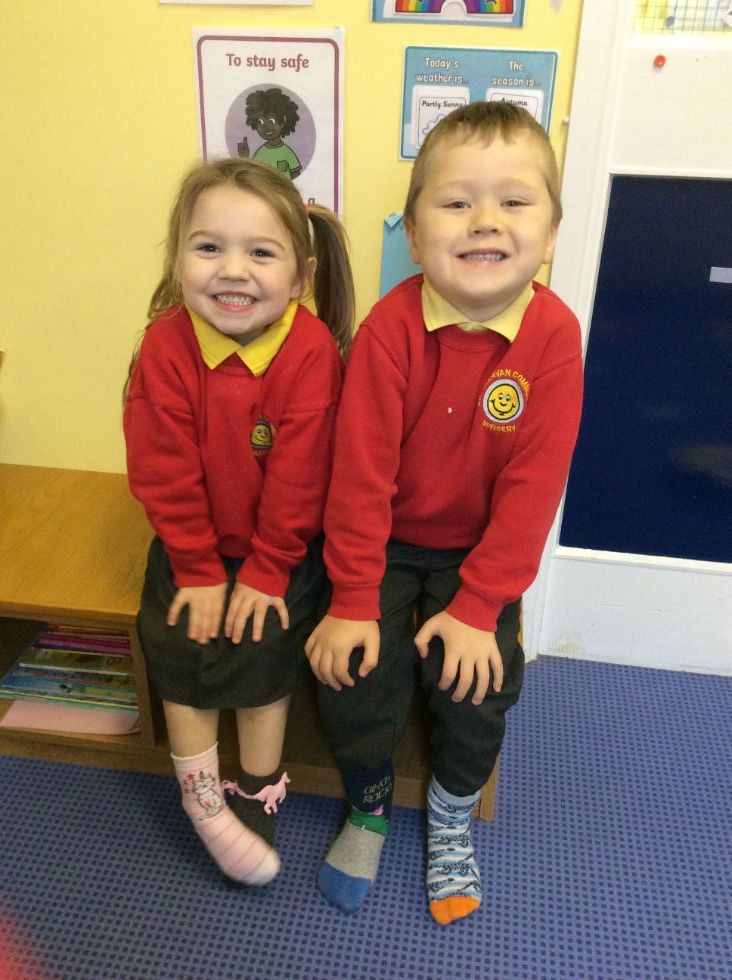 Today we all wore our odd socks to school to support Anti-Bullying Week. We talked about how it is ok to be different and how each person is different in lots of different ways. We talked about how it doesn't matter if we don't like the same things and it is ok to like things different things to our friends. :)
Latest Photographs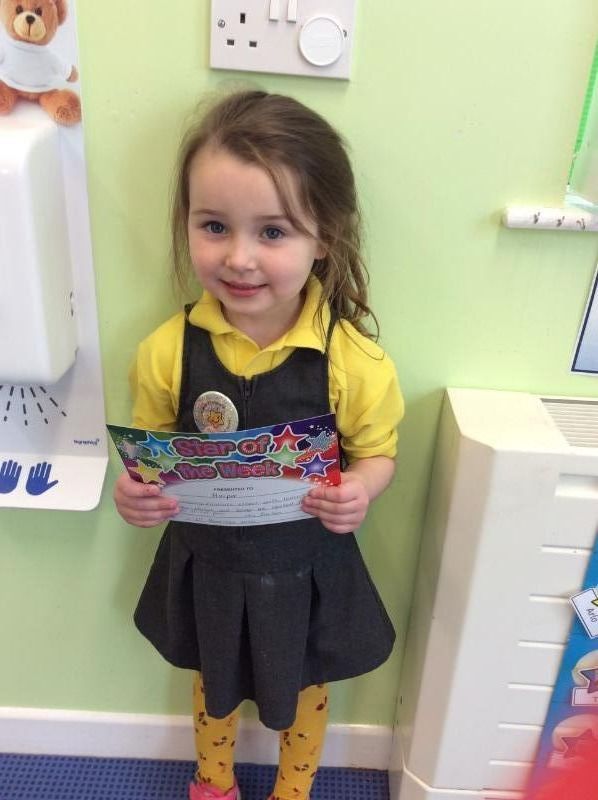 Friday 6th November 2020
Friday 13th November 2020
Friday 20th November 2020
Artigarvan Primary School 31 Berryhill Road Artigarvan Strabane BT82 0HN 028 | Telephone: 028 71 883684