Mrs Preston- Nursery
We are delighted to welcome all of our new nursery children this year. Mrs Preston is our teacher and we are very lucky to have a wonderful assistant called Yvonne. This year we have 26 children: 17 boys and 9 girls.
Our nursery is a hidden gem that is tucked in behind the primary school. We hope that the children will have a very special year and blossom in every possible way.
We look forward to sharing with you our journey as the year progresses.
Have fun everyone and keep learning!!
Mrs Preston 😃
Here we are - all 26 of us!!!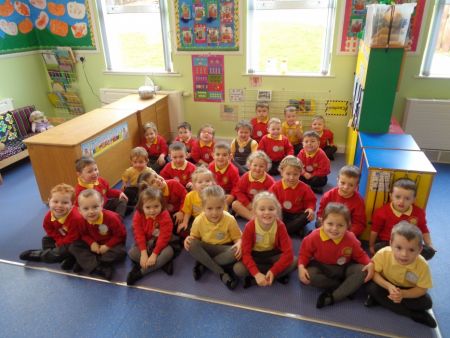 Our class Star of the Week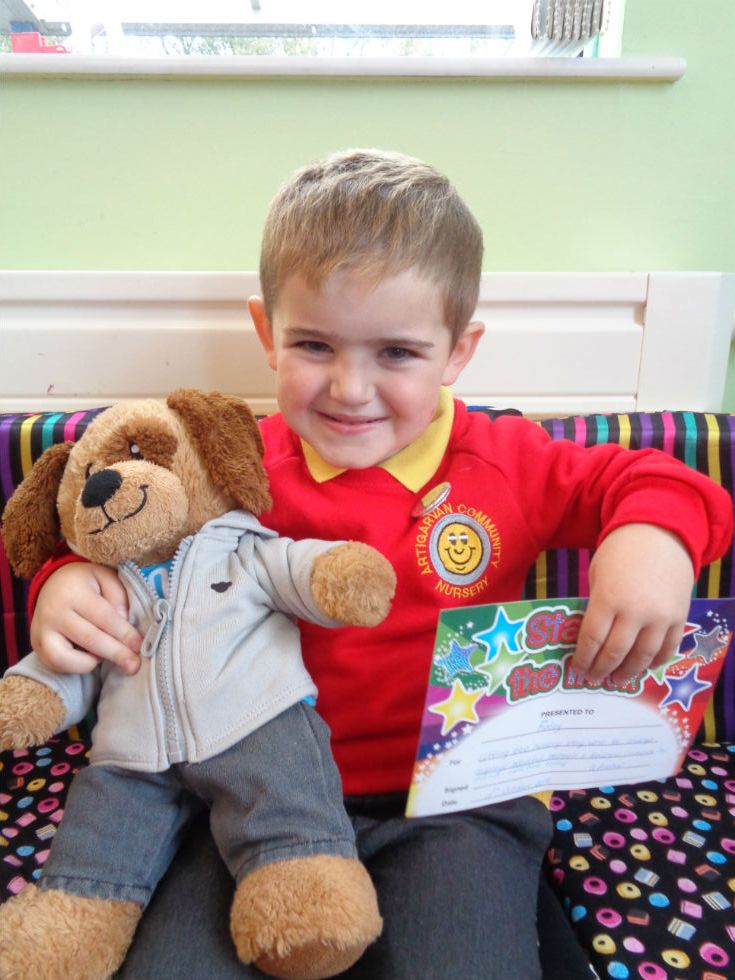 11th October 2019
8th November 2019
15th November 2019
22nd November 2019
29th November 2019
6th December 2019
10th January 2020
17th January 2020
24th January 2020
31st January 2020
7th February 2020
6th March 2020
Each week Mrs Preston and Yvonne have a very hard job of choosing who will be our star of the week. We choose someone who has tried extra hard with something that they may find difficult, a child who shows lovely manners, a child who gives everything their best or a child who has stood out during the week. The star of the week will take home our new class bear, Barney, for the weekend. They will bring him back on Monday to tell their friends all about their weekend adventures. Keeping trying hard boys and girls and it could be you.
Let's keep in touch!
Hello my 26 little nursery kiddies and parents. This is just a little message to say hello and to say that we are missing you at school. I really hope that you are keeping well and staying safe. I hope you are having lots of fun being at home and still doing some 'work.' Make sure to have a little check on here every week for a little message and maybe some fun ideas that you can try at home.
Take care and it isn't goodbye, it is see you later :)
Mrs Preston
Meet our class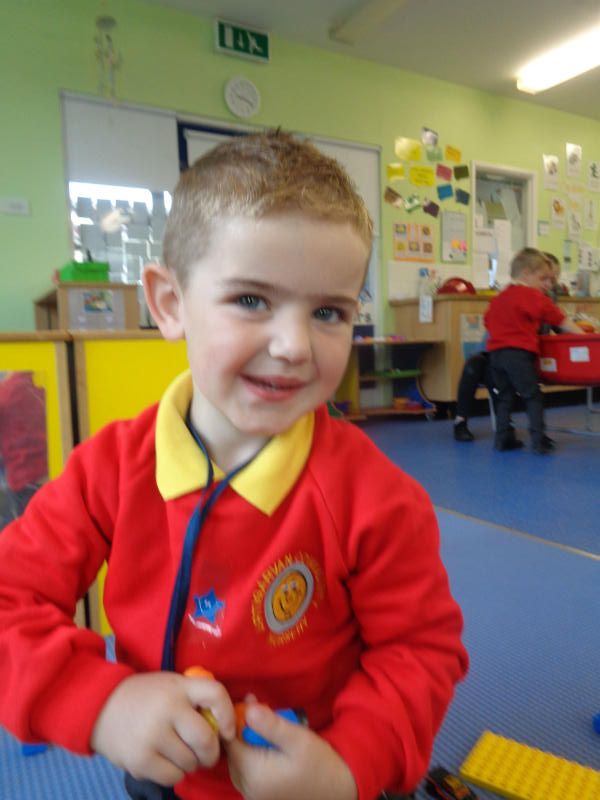 Artigarvan Primary School 31 Berryhill Road Artigarvan Strabane BT82 0HN 028 | Telephone: 028 71 883684